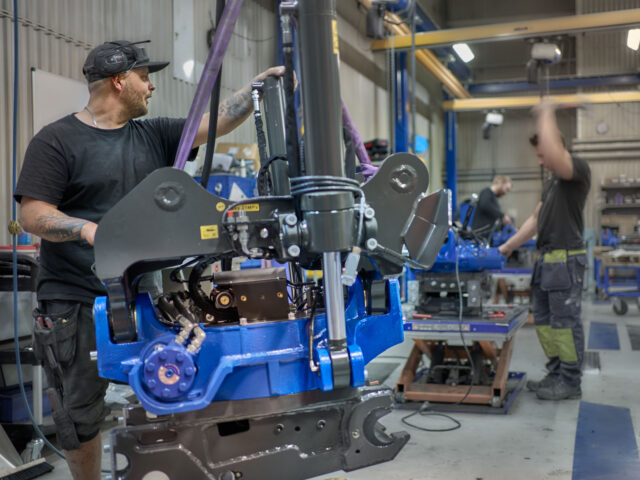 2021-09-14
SMP Parts in global partnership with Volvo CE
SMP Parts Tiltrotators compatible with the new Volvo EC250E and EC300E*
By being in the leading edge of technology in the industry, Volvo now introduces the Volvo EC250E and EC300E, which are the first ones to be equipped with the new Smart Connect.
Smart Connect enables communication between the machine and the Tiltrotator. When the Tiltrotator is connected to the machine, all functionality and technical data is communicated to the machine through Smart Connect. SMP Tiltrotators are compatible with the new facelift of Volvo EC250E and Volvo EC300E*.
This solution is a result of a collaboration between Volvo CE, SMP Parts and SVAB hydraulik AB.
Through Volvo CE's platform DigAssist, there is a Factory Fit solution prepared for SMP:s Tiltrotators. The Factory-fitted preparation system is time saving and provides more precision and makes it possible to control both the excavator and the tiltrotator using the original joysticks, with the information presented on the main display.