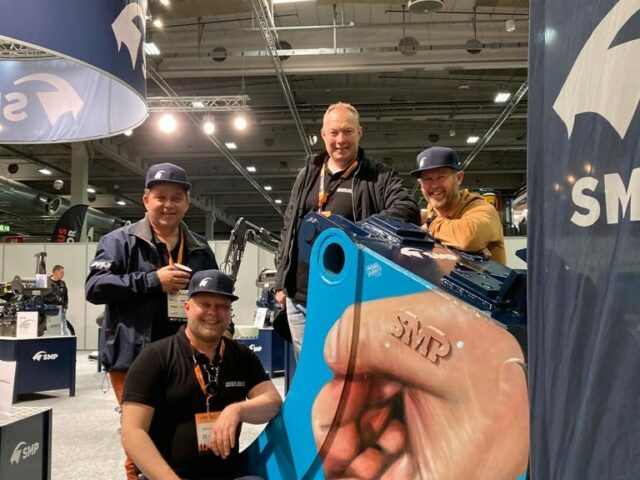 2022-05-14
Hatledal AS won the bidding of the first custom painted bucket
Hatledal AS won the auction of the blue bucket painted by Charlie Granberg.
Hatledal AS is a family company with approximately 8 employees, and the founder is Arvid Hatledal.
The company has been in business for over 30 years and the plan is for Arvids son Øystil to take over.
Of the products SMP has to offer, Hatledal AS use SMP buckets the most.
– We are very happy to help others and donate money, since we are arranging our own event in Stryn where the money is donated to the needings as well, they say.
The SMP bucket they won the bidding of will be displayed at a machine event in Stryn the first weekend of June.
Hatledal AS
Øyvind Hatledal – office/administration
Robin vonheim – driver
Benny Hammer – driver
Vidar Edelston – driver
Arvid Hatledal – owner